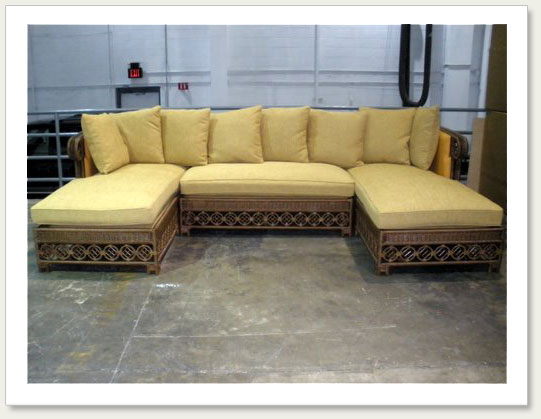 explore our custom design capabilities for personalizing
your clients' design needs.
From custom design, dimension changes, finishes and custom upholstery, we can help guide your vision to create one of a kind hand crafted furniture for indoor or outdoor projects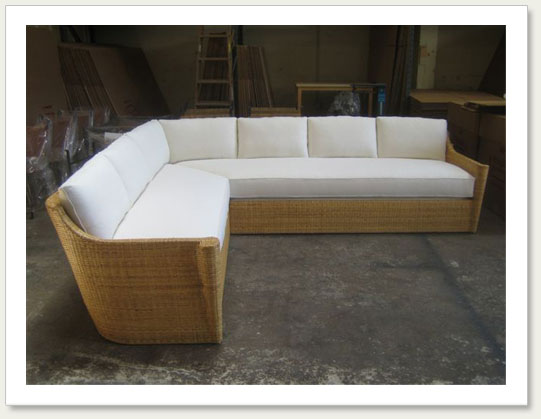 PALISADES CUSTOM SECTIONAL. INDOOR OR OUTDOOR.
For large or small spaces we can adapt existing indoor or outdoor collections that will exceed clients' expectations.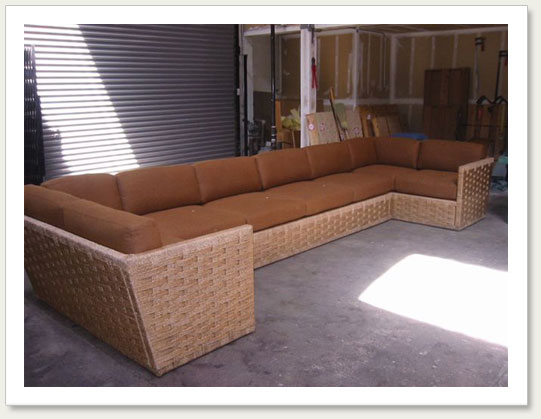 HOPKINS ROPE CUSTOM SECTIONAL. INDOOR OR OUTDOOR.
Exemplary handcraftsmanship are hallmarks of all of our designs. With custom capabilities we have the ability to meet your custom needs for future design projects. Contact The Wicker Works or your nearest showroom for details.